below you'll find a selected list of clients, published articles, interviews, speeches, and more. 
selected organizational clients
Clients include both individuals and organizations across North America and Israel. Here are a selected group of recent clients I've created unique pieces for, held workshops or lead presentations.
Selected group of articles, book artwork, mentions, interviews, and more.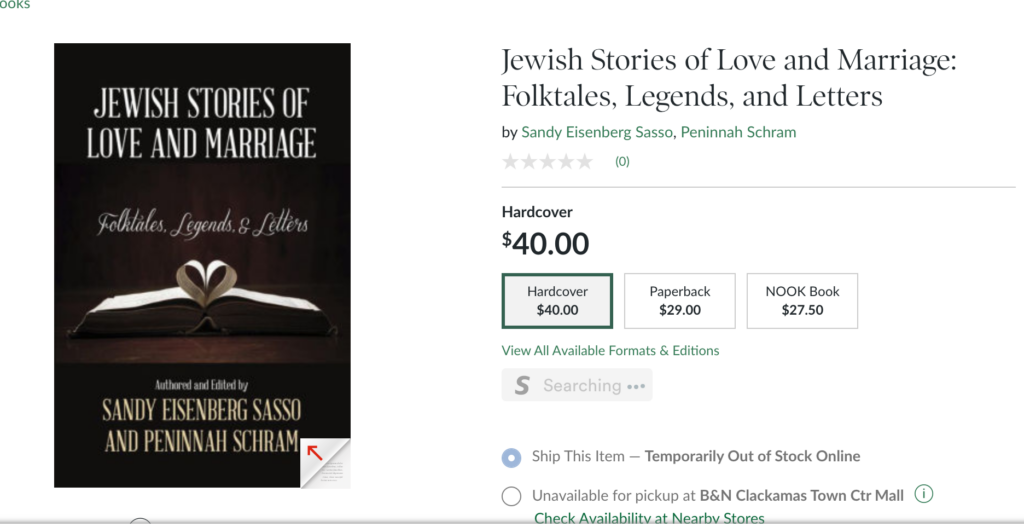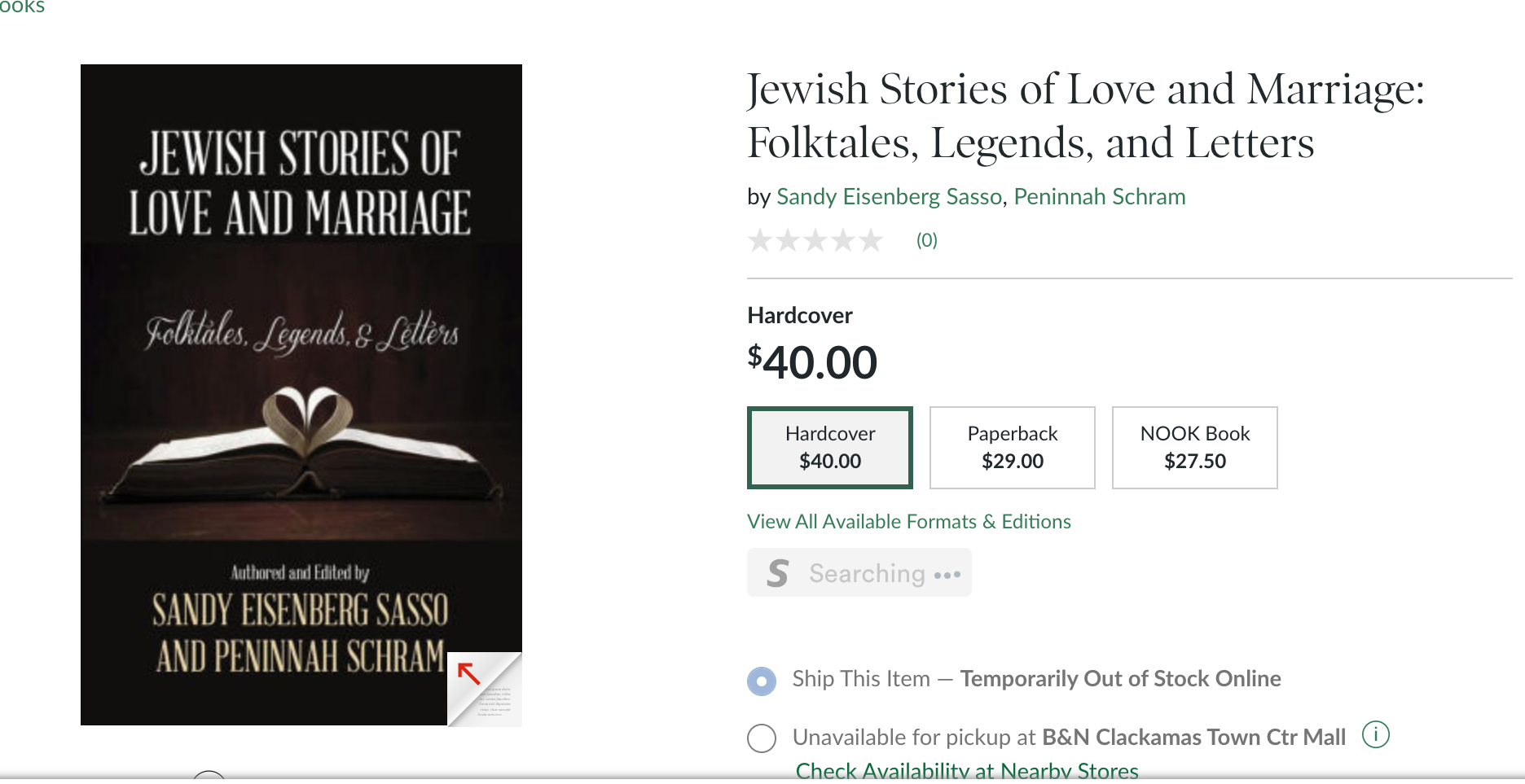 jewish stories of love and marriage
Artwork for Book on p.47, p. 139, and A Micrographic Love Story pp. 217-223 (Rowman and Littlefield, 2015)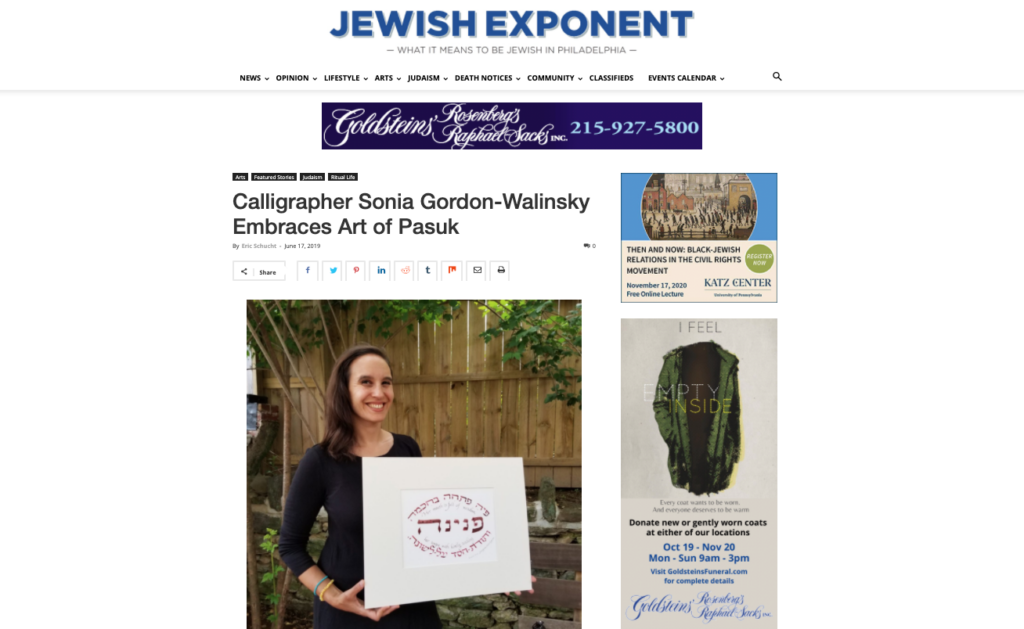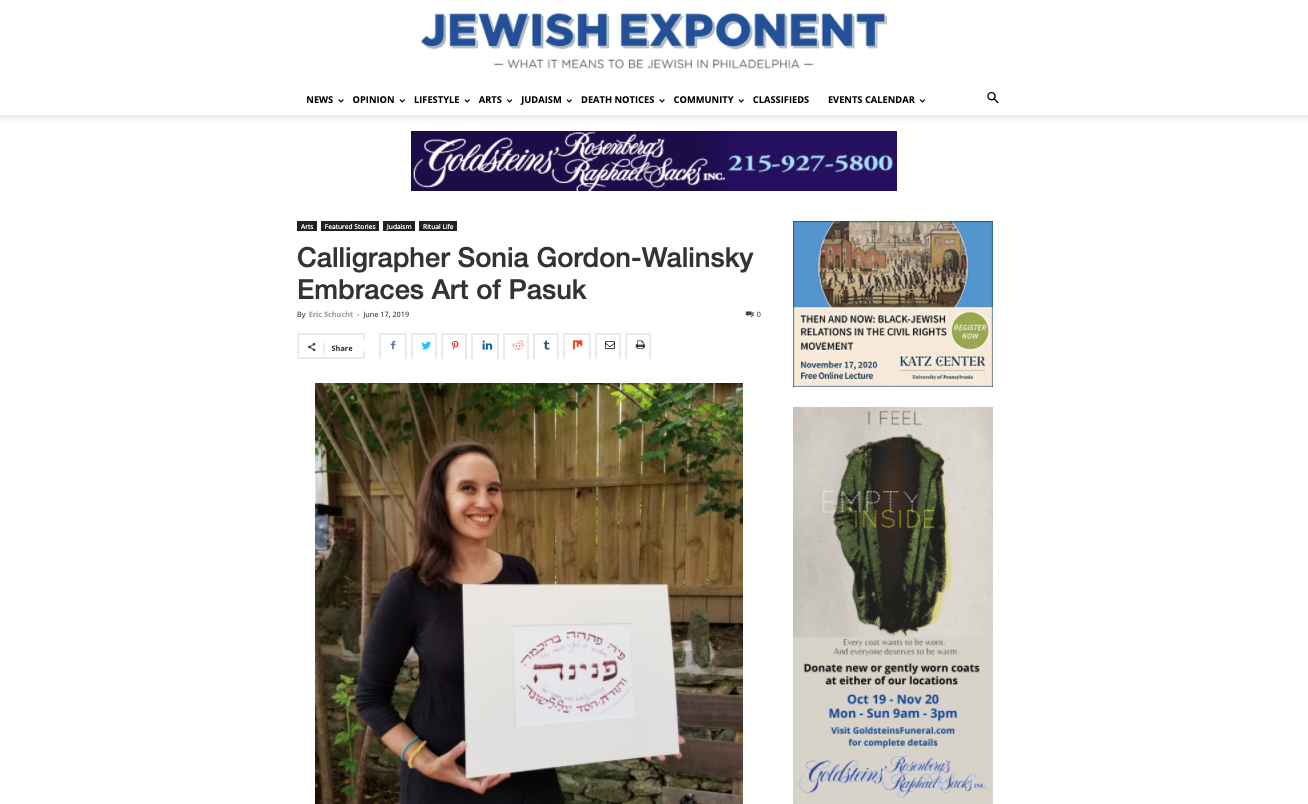 Article, Calligrapher Sonia Gordon-Walinsky Embraces Art of Pasuk (June 13, 2019)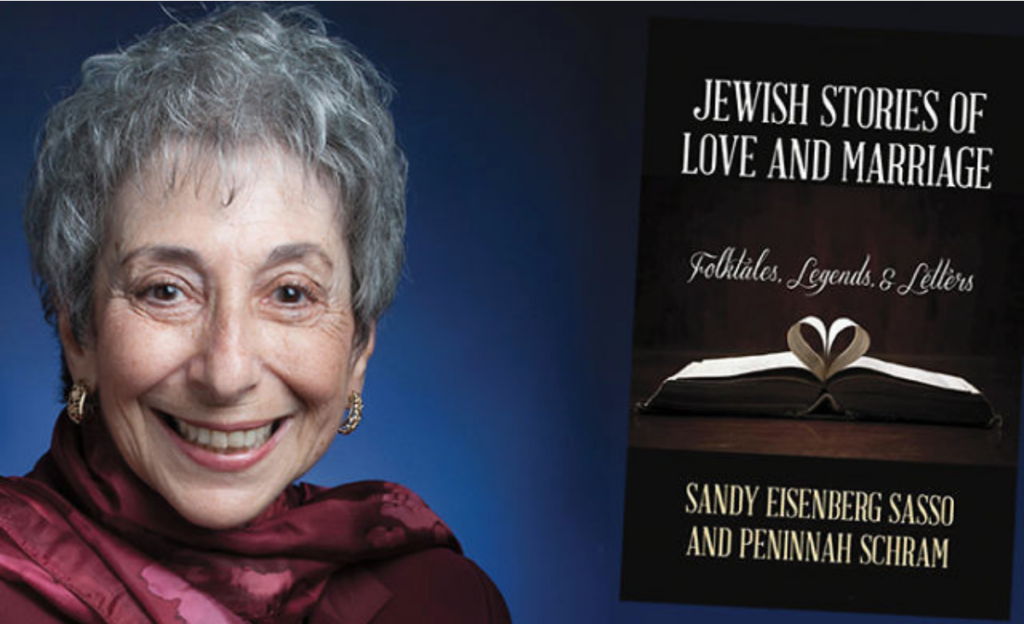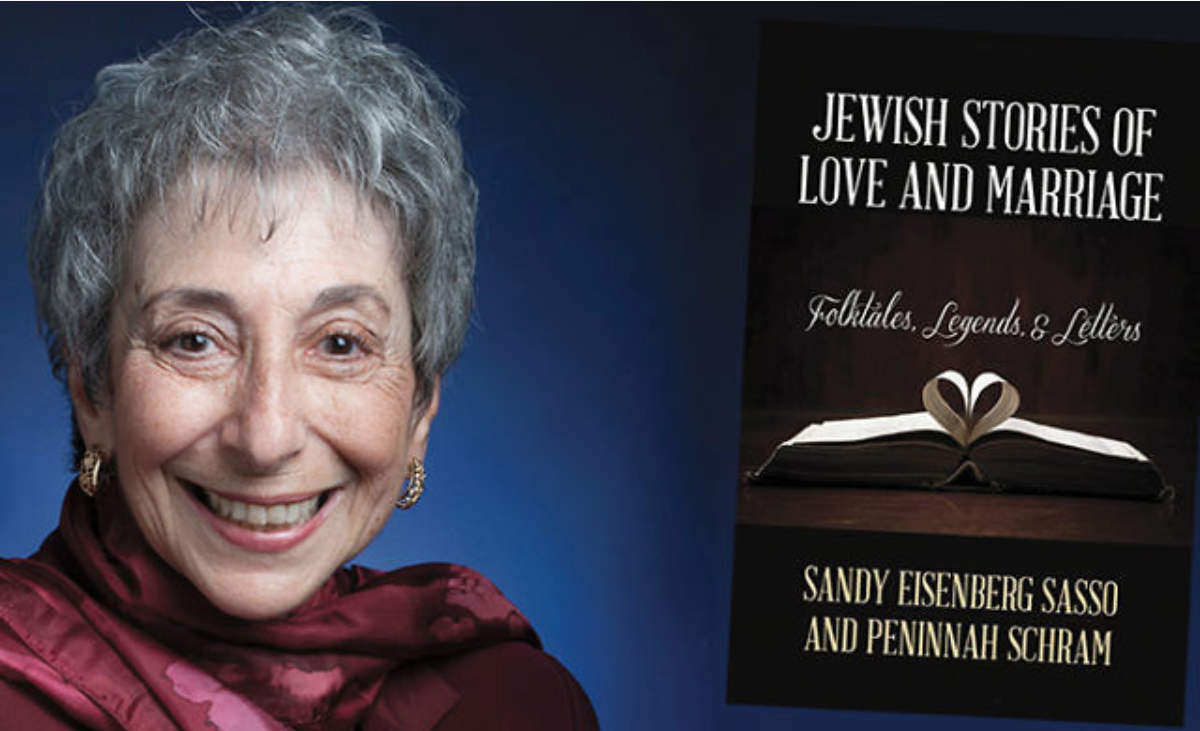 New jersey jewish standard
Artwork on front cover and p. 32 
(November 27, 2015)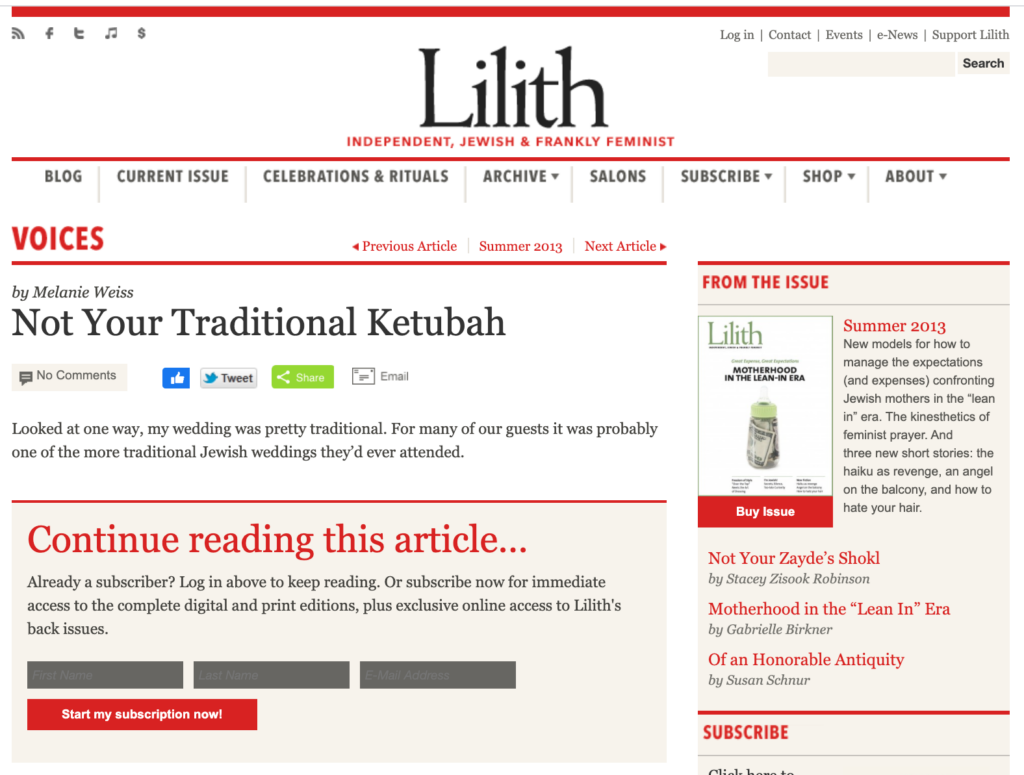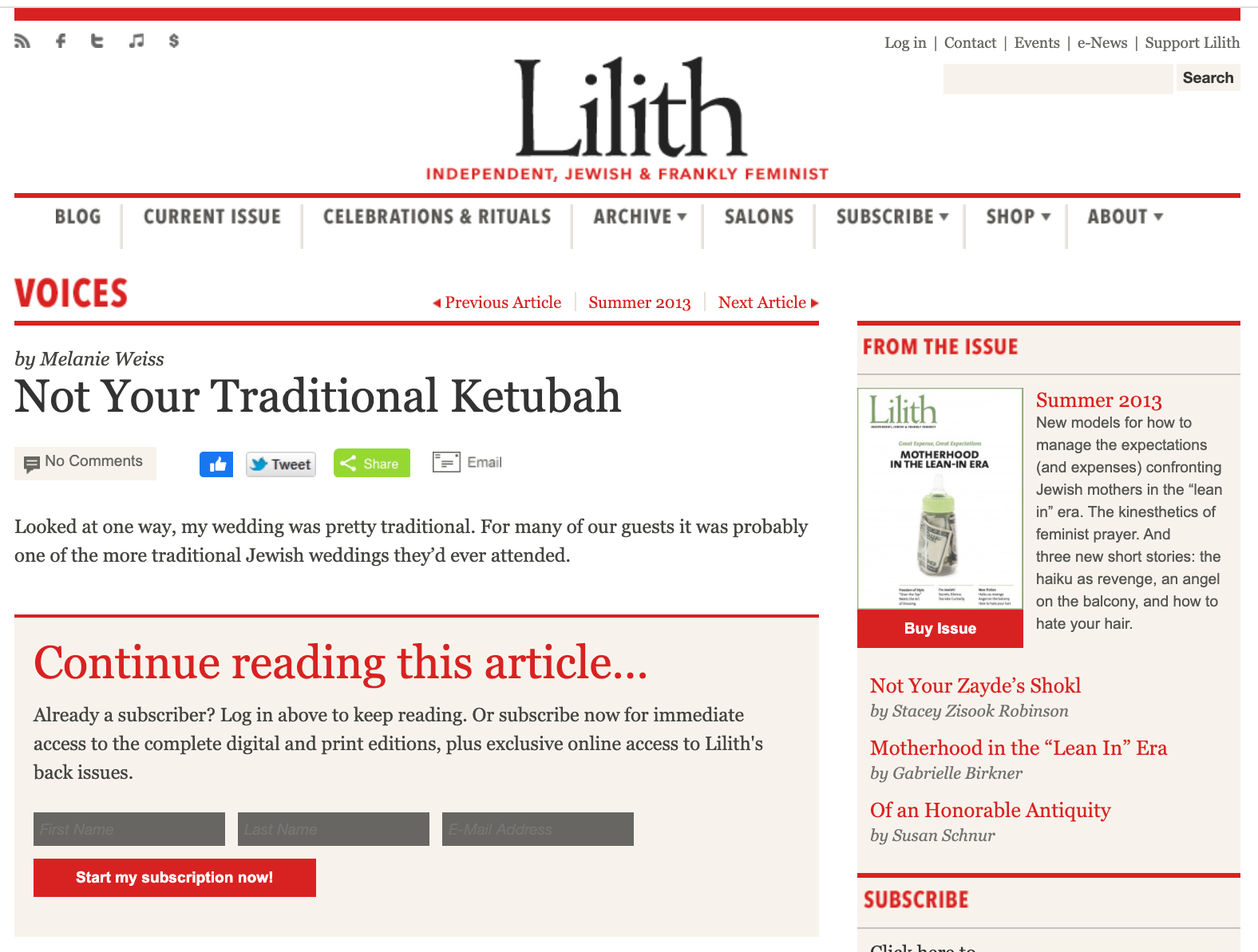 Article, "Not Your Traditional Ketubah" (Summer 2013)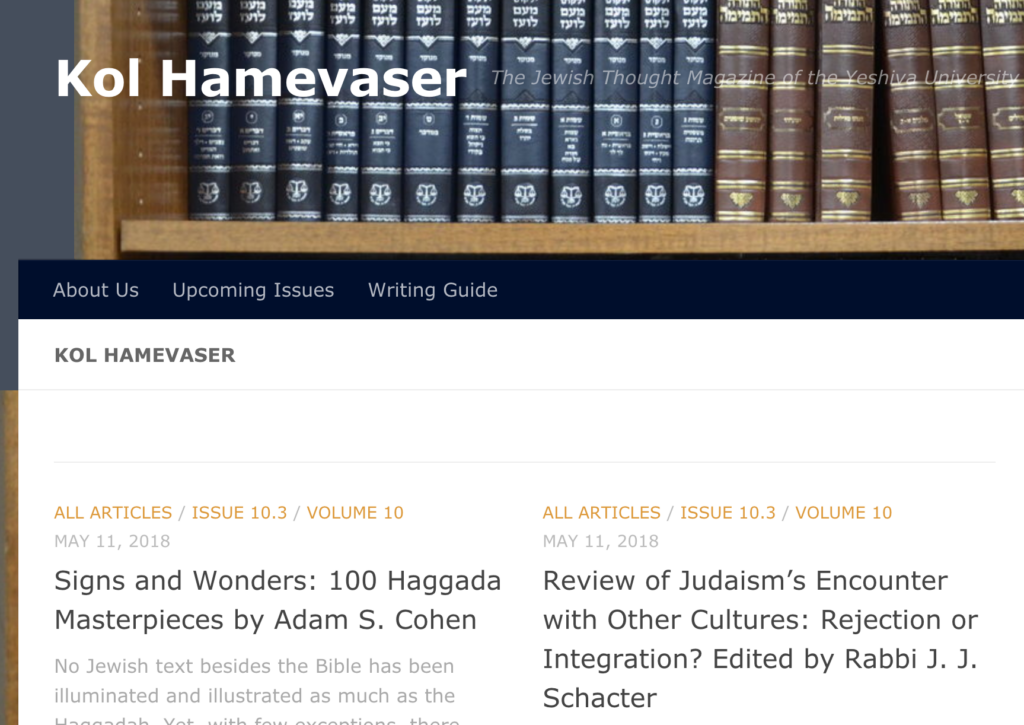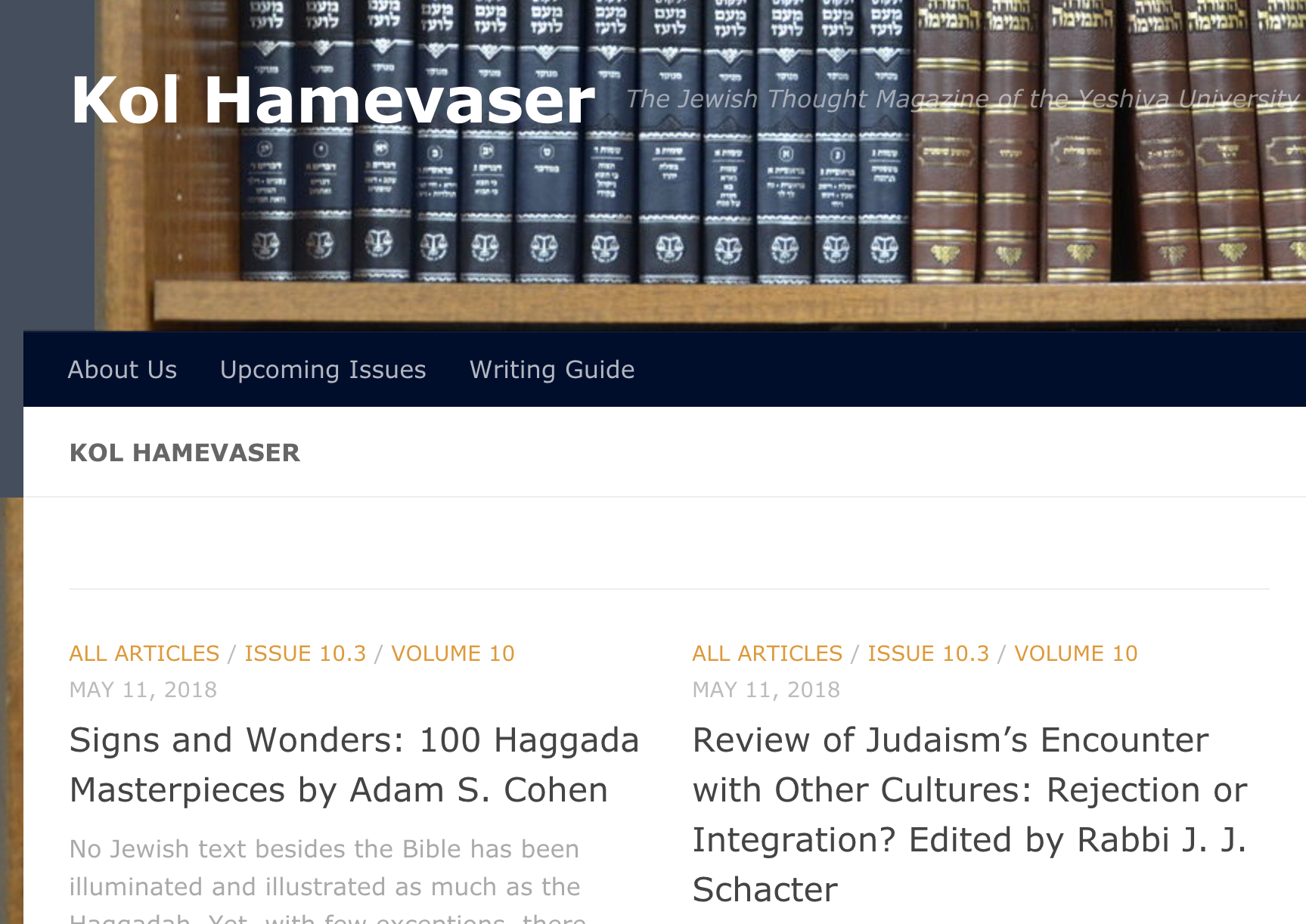 Artwork on p. 14, The Weaver's Threads: How Name, Story and Prayer Form a Braid between Torah, Literature and the Art of Storytelling (March 24, 2010)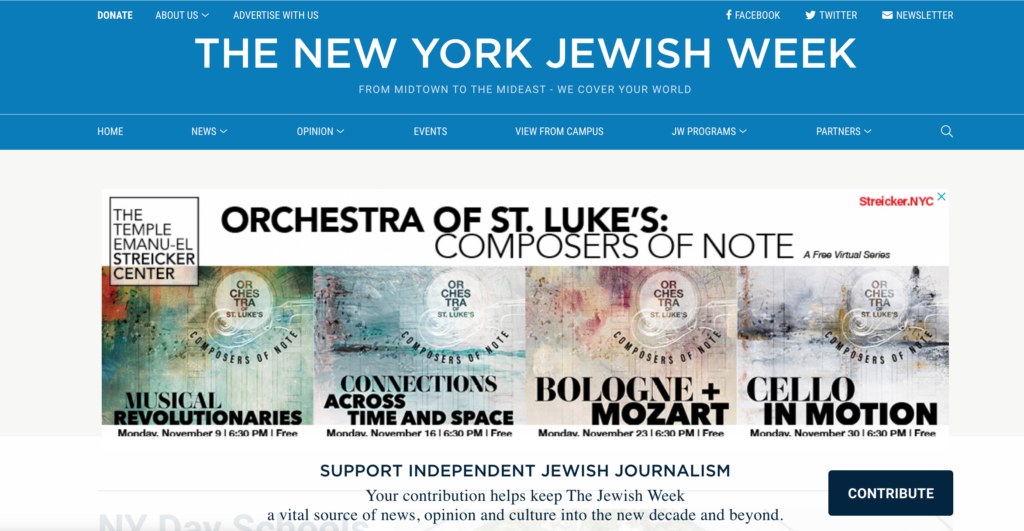 Article, The Letter (and Spirit) of the Law (January 9, 2009)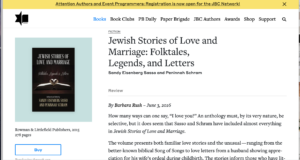 Book Review, Jew­ish Sto­ries of Love and Mar­riage: Folk­tales, Leg­ends, and Letters.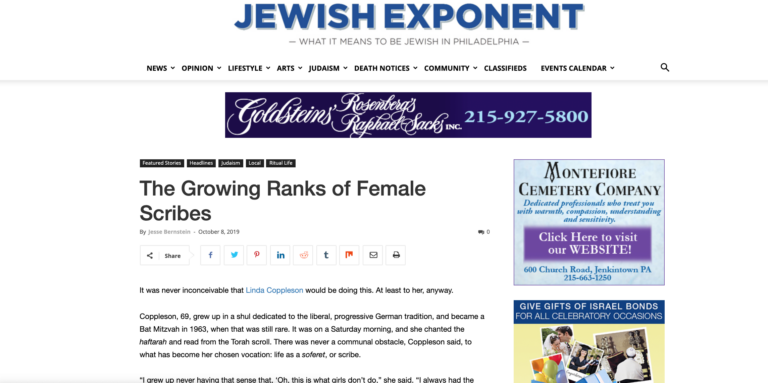 Article, The Growing Ranks of Female Scribes
Annual group exhibition, Jewish Theological Seminary, NY
The Common Room, Philadelphia PA
PasukART and Blessing Bowls, Congregation Rodeph Sholom Tampa, FL
JRA Art and Soul Exhibit, Bryn Mawr, PA
Artist- Educators' Exhibition of Works, Board of Jewish Education, NY
Skirball Artists' Beit Midrash, Temple Emanuel, NY
Drisha Art Fellows Exhibition of Works, JCC in Manhattan, NY (Artist and Curator)
This beautifully hand-painted artwork inspires a personal connection to Torah
and greatly enriches all life-cycle experiences.

Commission a custom piece of artwork for a special baby naming gift, bar mitzvah gift, bat mitzvah gift, wedding or anniversary gift. PasukART is also a great way to honor your clergy, executive directors, presidents and other leadership and volunteers.
sign up for our newsletter
pasukart by sonia gordon walinsky
Full Website coming soon.