"I raise my eyes to the mountains; from where will my help come?"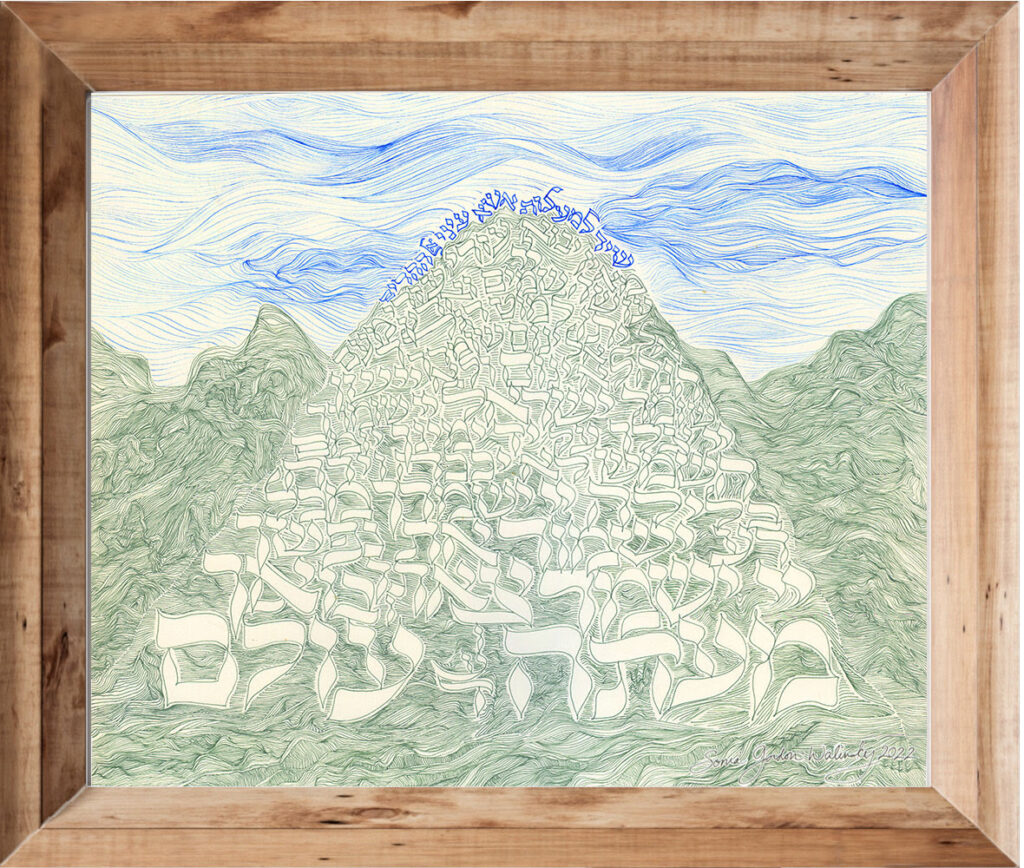 Psalm 121, Artwork by Sonia Gordon-Walinsky
Dedicated to all who are suffering around the world.
As I ache for the disrepair in our world, I turn to Psalm 121. The prayer flows from my heart to my fingers, creating the image of mountains built on this prayer's foundational words. Will G-d's help emerge from beyond? When the world's tragedies overwhelm us, prayer can help us find direction, clarify our purpose. What lies beyond the mountain for you? This piece brings me solace and steers me beyond the mountain to trust that Help will arrive. At the same time I actively hike toward it to do my part in repairing the world.

Artist-Educator, PasukArt.com